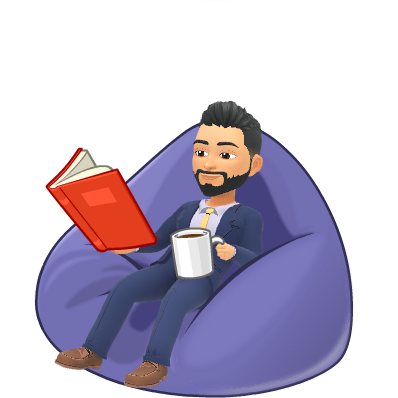 This summer, as part of my personal development, I have decided to create a challenge for myself!
I am going to embark on a journey over the break, where I will be reading
10 Books, in 10 Weeks
. There have been so many amazing titles that I never got around to reading, so I feel that summer time would be the perfect time to unwind and catch up on the books that I couldn't get to throughout the school year.
Each week I will choose 1 book from the list below and create a post about my thoughts on the book. The post will not be a review of the book, but something more along the lines of what I have learned, and how it will help my students grow in the upcoming school year.
Drive
- Daniel Pink
Play Like a Pirate
- Quinn Rollins
Learn Like a Pirate
- Paul Solarz
Lead Like a Pirate
- Shelly Burgess and Beth Houf
Hacking PBL
- Ross Cooper and Erin Murphy
Gamify your Classroom
- Matthew Farber
How to Personalize Learning
- Barbara Bray and Kathleen McClaskey
The Energy Bus
- Jon Gordon
Tribes
- Seth Godin
You Are a Badass
- Jen Sincero
* Disclaimer
: Titles are in
NO
specific order and will be read depending on my mood at the time!
What are you planning on reading this summer? I am looking forward to this journey, and I hope that you will join me for the ride! If you do, please feel free to share your readings and thoughts on social media #10Bks10Wks.
Follow along on
Instagram
,
Facebook
and
Twitter
--> #10Bks10Wks